­­­
Wildfire Update
USDA Forest Service
Coronado National Forest
Southwestern Region
Facebook:@CoronadoNF
Twitter: @CoronadoNF
Incident Statistics
Percent Contained:
80%
Cause:
Human caused, under investigation 
Location of Origin:
Dragoon Mountains off Ironwood Road
Size:
135 acres
Jurisdiction:
Coronado National Forest
Resources
Personnel:
55
Fire Information Line: 520-991-9226
Email: gerald_perry@firenet.gov
Additional information:
https://inciweb.nwcg.gov/incident/7250/
Firefighters Stop Forward Progress of Ironwood Fire
Douglas, AZ, October 20, 2020 – The Ironwood Fire was ignited near Ironwood Road on the eastern side of the Dragoon Mountains Sunday afternoon ·October 18, 2020. Firefighters, aided by air tankers Monday, made great progress in stopping the spread of the Ironwood Fire and worked through the night.
This morning the fire is 80% contained. Two hand crews are working to mop up hot spots on the fire and will likely remain through the night into tomorrow to bring the fire to full containment.
Firefighters and the Coronado National Forest extend our sincere thanks to the local communities whose patience and assistance to the crews working this fire made its suppression an example of great teamwork.
 
We would also like to extend our sincere thanks to the Cochise County Sheriff's office and the County Emergency Manager's office for their close work with firefighters to assess potential evacuations.
This will be the final update for the Ironwood Fire.
 
Evacuations: The Cochise County Sheriff's Office on Monday issued a "Ready" warning for some residences in Cochise Stronghold.  Today they will be evaluating that warning and will notify affected residences of the future status.  Please familiarize yourself with the Arizona Emergency Information Network, "Ready, Set, Go" program. For a digital map, go to: https://azdema.maps.arcgis.com/home/webmap/viewer.html?webmap=63ffdbed9e3548cfa77ff135940a1521
Current closures: The Ironwood fire area has been temporarily closed to public entry by Coronado National Forest order while firefighting efforts continue. A temporary flight restriction is in place over the fire area so firefighting aircraft can work unimpeded during this incident. This flight restriction includes drones. If you fly, we can't!
###
USDA is an equal opportunity provider, employer, and lender.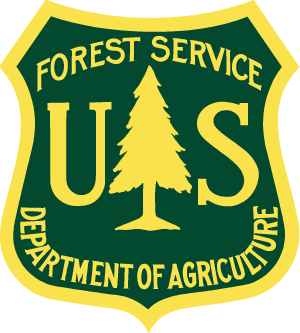 Forest Service